Our Ambassadors
Rt. Hon. Helen Clark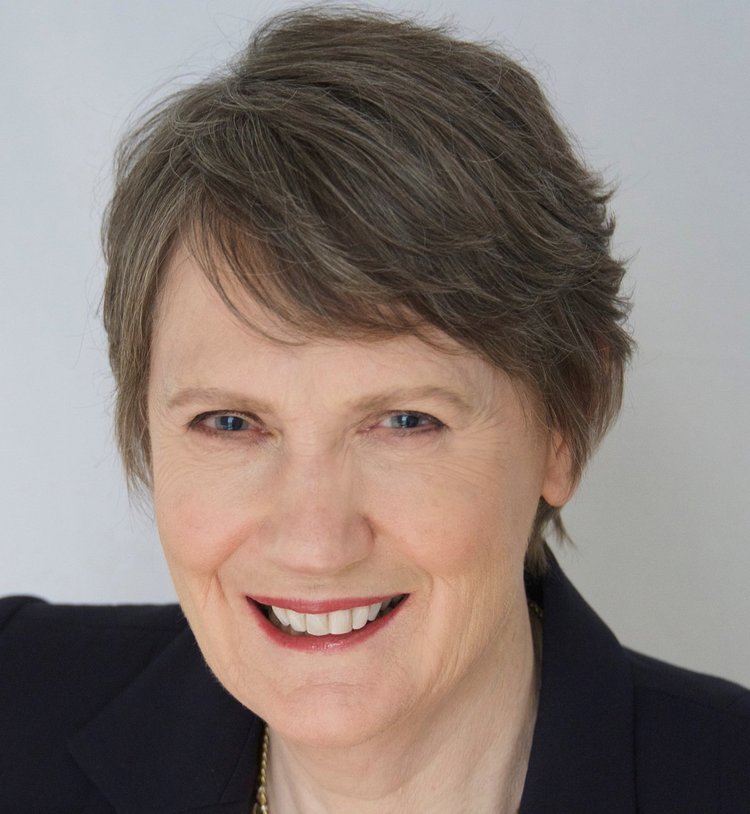 Auckland Foundation is thrilled to have Helen Clark ONZ SSI PC, as the first Foundation ambassador. With her vast experience and influence on economic, social, environmental, and cultural issues in Aotearoa, Clark is poised to help grow the impact of Auckland Foundation and bolster community engagement. Auckland Foundation is extremely grateful to have Helen Clark's knowledge and ambassadorship to champion the growth of the Foundation and help us support those most in need.
Sir Michael Jones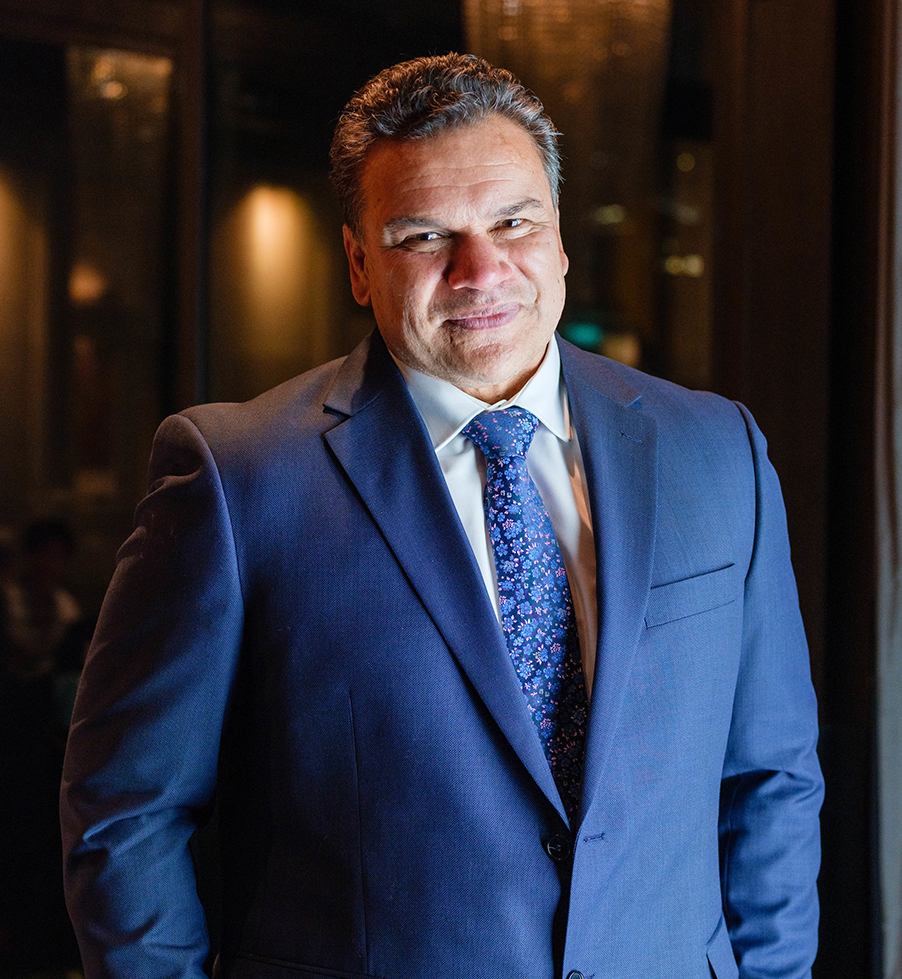 Auckland Foundation is proud to have former All Black sensation, La'auli Sir Michael Jones as an ambassador. Sir Michael Jones' influence within the Auckland community is undeniable and his alignment with Auckland Foundation is a match made in philanthropic heaven. Following his retirement from rugby, Sir Michael Jones became more involved in community work. He is the chairman of the Village Community and Youth Trust, which provides support and services to young people in Auckland. He is also the founder of the Village Sports Academy, which mentors Pacific students to stay in school and pursue their sporting dreams.
Our Trustees
The Trustee board has the specialist knowledge, experience, qualifications and interest to ensure the optimal governance of Auckland Foundation.
Ian Short
Ian has been a member of the Auckland Foundation Board since 2017. He is currently the Chair, and is a member of the Governance and Audit and Risk Committees.
Ian has spent the second half of his career to date helping establish and run organisations delivering innovative solutions for urban development and climate change. The first half was spent in finance in Wellington, London and New York. He is a Fellow of Chartered Accountants, Australia and NZ and a Chartered Member of the Institute of Directors.
Jada MacFie
Jada is the GM Connections & People Experience at Tāmaki Regeneration, a Crown/Council organisation responsible for the delivery of the regeneration programme within Glen Innes, Point England and Panmure.
She is an elected trustee on the Post Settlement Governance Entity for Ngāi Tai ki Tāmaki, and has served on its pre and post settlement boards since 2017. She is currently a nominated representative of Waiohua confederation on the Tūpuna Taonga Authority, and was appointed by her iwi as a director on the Highbrook Regional Watersports Centre Trust.
Jada's background is in HR and transformation in the infrastructure/construction and education sectors, and is a co-founder of her own small business.
Ken Whitney
After practicing as a lawyer for over 30 years Ken established Antipodes Trust Group Ltd, a specialist trust and superannuation fund manager. Ken joined the Auckland Foundation Board in 2017.
A Trustee of Foundation North for 8 years and Chair for 6 years, Ken has deep experience of both large and small philanthropic trust governance. In addition to his role on the Auckland Foundation Board, Ken is currently Chair of Philanthropy New Zealand, and a Trustee of the Auckland Health Foundation and the Chisholm Whitney Charitable Trust.
Kenneth Leong
Kenneth arrived in New Zealand from Malaysia as an international student in the mid 1990s. Upon graduation, he worked at Deloitte and Macquarie, on mergers and acquisitions, corporate advisory and capital raising projects. With over 20 years' experience in international business and corporate finance, he is now director-shareholder of private businesses in education, retail and health technology. He is co-founder / director of the award-winning face mask manufacturer MEO, with production facilities in Auckland and Xiamen. From 2010-2019, he was director of Edenz, a large private export education provider, until the sale to Australian interests. As Director of Tiaki Capital, he works extensively with business people and high net worth investors, facilitating successful business exits, mergers and acquisitions. He was the Chairman of the ASEAN New Zealand Business Council from 2017-2021. He was inducted by KEA as a World Class New Zealander in 2015. He has been an Auckland Foundation Board member since 2016.
Jack Bourke
Jack Bourke is a passionate Pacific musician, leader, and senior C-Suite business executive with a talent for cultural engagement, communications, innovation and growing people. Passionate opera singer and performing arts supporter through leadership mentoring and governance. A proven record of opening and growing markets in the telecom, marketing, renewable energy, hospitality, and agricultural industries through establishing partnerships with governments, distributors, retailers, and leading sales and marketing channels. Focused on growing skills and mentoring others, particularly in the Pacific community with extensive experience across Aotearoa, the Pacific, and the Caribbean. Excels at bridging the gap between business strategy and execution.
Jack is Deputy Chair for the New Zealand Business Council of Papua New Guinea, sits on three different trust boards in the classical music space and enjoys mentoring up-and-coming talent.
Juliet Moses


Juliet Moses has lived in Tamaki Makaurau all her life and is the mother of two teenage sons. She is a partner at TGT Legal, a boutique law firm that specialises in trusts and succession planning. She is the spokesperson for the New Zealand Jewish Council and a trustee of the Astor Foundation, which works to maintain a peaceful and harmonious society in New Zealand, addressing issues arising from extremism and religious and ethnic hatred. Juliet is also on the advisory board of So They Can (a charity that empowers and educates children in East Africa) and a patron of the Hashem Slaimankhel Charitable Trust, and the Honorary Solicitor for various non-for-profit organisations. As an occasional writer and commentator, Juliet has had articles appear in Spectator, North & South, the Spinoff, Newsroom, NZ Herald and Stuff, among others. Juliet believes in the power of education, dialogue, story-telling and public engagement to make connections and transform lives.
Nigel Scott
Nigel is a professional director and joined the Auckland Foundation in 2021. He is also a member of the Investment Advisory Committee and the Audit and Risk Committee. Nigel is a non-Executive Director of Hobson Wealth Ltd, Koura Wealth Ltd and an Independent Director of Syndex Ltd. Prior to his governance career, he was a senior executive with extensive experience in wealth management, banking, investment management and risk. He is a Member of the Institute of Directors and a volunteer for Business Mentors.
Garth Sinclair
Garth joined Auckland Foundation as a Trustee in 2022. He is also a member of the Fundraising Committee.
Garth is a commercial lawyer and a senior partner at Webb Henderson, a boutique trans-Tasman law firm with an Auckland based office that Garth played a lead role in establishing. He was a partner for many years at a large New Zealand law firm, including a period as Board Chair, and was previously a Board Governor of Kristin School.
Garth has enjoyed living in Auckland for many years with his wife and three children. He has joined Auckland Foundation as he believes that it is well placed to have a lead role in facilitating and providing support for the region's communities and in the enhancement and preservation of the region's assets on a long-term sustainable basis, and he would like to support its endeavours.
Suneil Connor
Suneil Connor is the Group Chief Financial Officer for Service Foods. He is a Chartered Accountant, Committee Member & Treasurer of the Auckland Branch of the Institute of Directors, Board Observer to CAANZ Auckland, Director of KiwiHarvest, Director of the New Zealand Food Network and holds the position of Chair of the Audit and Risk Committee for KiwiHarvest, Auckland Foundation and the New Zealand Food Network.