The Foundation is run by a small team of experienced professionals.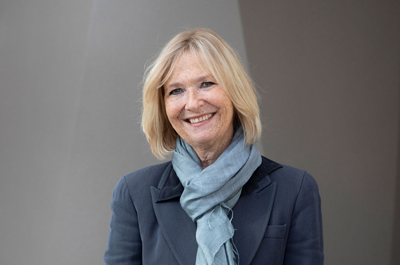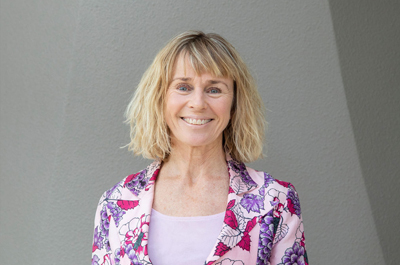 Our Trustees
The Trustee board has the specialist knowledge, experience, qualifications and interest to ensure the optimal governance of Auckland Foundation.
Ian Short
INTERIM CHAIR
Ian has been a member of the Auckland Foundation Board since 2017. He is currently the Board Deputy Chair, and is a member of the Audit and Risk Committee.
Ian has spent the second half of his career to date helping establish and run organisations delivering innovative solutions for urban development and climate change. The first half was spent in finance in Wellington, London and New York. He is a Fellow of Chartered Accountants, Australia and NZ and a Chartered Member of the Institute of Directors.
Ken Whitney
After practicing as a lawyer for over 30 years Ken established Antipodes Trust Group Ltd, a specialist trust and superannuation fund manager. Ken joined the Auckland Foundation Board in 2017.
A Trustee of Foundation North for 8 years and Chair for 6 years, Ken has deep experience of both large and small philanthropic trust governance. In addition to his role on the Auckland Foundation Board, Ken is currently Chair of Philanthropy New Zealand, and a Trustee of the Auckland Health Foundation and the Chisholm Whitney Charitable Trust.
Mel Hewitson CMInstD
A professional director and Chartered Member of the Institute of Directors, Mel Hewitson has been on the Auckland Foundation Board since 2015. She is a member of the Investment Advisory Committee and chairs the Governance Committee.
Mel is an Independent Director of Fidelity Life Assurance, Simplicity NZ, Ngāti Whātua Ōrākei Whai Maia, Trust Investments Management and Domain Name Commission. She is a Trustee of Foundation North. Mel chairs the Nominating Committees for the Guardians of NZ Super Fund and the Waikato-Tainui Group Investment Committee. Prior to her governance career, Mel held senior leadership roles across investment, risk and compliance in the financial sector, including at the Financial Markets Authority. Mel is a student of Te Reo Māori.
Kenneth Leong
Kenneth is a corporate advisor with a background in international business and corporate finance. His roles include being director of private businesses, and Principal-Asia Business at Crowe Horwath, where he advises senior businesspeople on their business dealings in New Zealand. He has a track record of facilitating business transactions across cultures, specialising in bridging the gap between Asian and New Zealand businesses. He is also the Chairman of ASEAN New Zealand Business Council.
He has been an Auckland Foundation Board member since 2016 and is a member of the Audit and Risk Committee. Kenneth arrived in New Zealand as an international student, and started his career at a Big 4 accounting firm in Auckland 19 years ago.
Amokura Panoho
Amokura is Head of Auckland Council Te Matatini 2021 - Pou Kokiri Te Matatini 2021 ki Tāmaki Makaurau, and an expert in business strategy, governance and relationship management, and fostering social-cultural networks. With a specific focus on Māori economic development, tourism and the creative industries, she has built an extensive network across Iwi organisations throughout the country, as well as Māori businesses and enterprises.
Amokura has been an Auckland Foundation Board member since 2016, and is a committee member of TRAVCOM and a Director of Te Ahi Kaa o Puketapu Limited.
Suneil Connor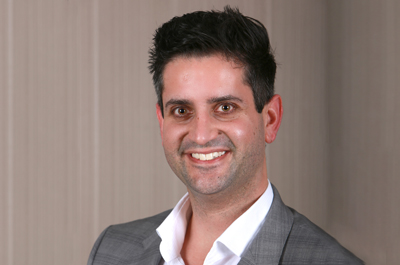 Suneil Connor is the Group Chief Financial Officer for Service Foods. He is a Chartered Accountant, Committee Member & Treasurer of the Auckland Branch of the Institute of Directors, Director of KiwiHarvest, Director of the New Zealand Food Network and holds the position of Chair of the Audit and Risk Committee for KiwiHarvest, Auckland Foundation and the New Zealand Food Network. He was previously the CFO for LINK, and ex-KPMG.
Doug Hanna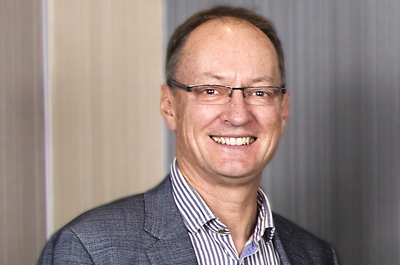 Director at Terabyte Interactive, Doug has a sound background in and understanding of digital technologies across accounting, sales and marketing, e-commerce and customer engagement.
In addition to being a Board member of Auckland Foundation since 2017, Doug also sits on the board of TimeOut Charitable Trust.
Qiujing Easterbrook-Wong
Qiujing is co-founder and Director of Borderless, a social change agency that has been operating in Auckland since 2005. She joined the Auckland Foundation Board in 2019, and brings skills in strategy, social change, entrepreneurship and marketing. In 2012, Qiujing was awarded a Blake Leadership Award for her services to social change and was a Finalist in the Women of Influence Awards, social enterprise category (2014). Qiujing is currently a Patron of the Friends of Women's Refuge Trust and a Trustee of the Minnie Baragwanath Foundation.
Qiujing is of Chinese, English and Scottish descent, and was born in Auckland where she and her husband are now raising their two children.
Rachel Smalley
An intuitive communications strategist and a creative, influential storyteller, Rachel's journalism career spanned two decades working across every media platform – television, radio, digital and print – in a number of continents including Africa, Central Asia, the Middle East, Europe and America.
Before joining the Auckland Foundation Board in 2020, she was part of the Global Women Breakthrough Leadership programme in 2019 and is now a director of Smalley Communications, a storytelling and strategic communications agency.