Inclusivity.
Equity.
The Women's Fund is a unique model of giving through Auckland Foundation.
Bringing together generous women from diverse backgrounds, the Women's Fund is committed to making positive change for women and girls in Auckland.
We do this by amplifying the voices of women, investing in their potential, and accelerating growth and development opportunities.
Be part of something special.
With your generosity, we can unlock the potential of our wāhine and tamāhine across generations.
"Thanks to the Women's Fund support, PCDS has been able to change lives and improve family well-being one licence at a time."
Puketāpapa Community Driving School is just one example of how a small grant has made a huge difference.
By supporting migrant women to gain something as simple as a driving licence, this community's women are also less isolated, more independent, and have improved their employment opportunities.
Why the Women's Fund?
Research shows that when we invest in women and girls, we invest in stronger, more stable families and communities.
We raise a generation of healthier kids with brighter futures, and lower the cost of everything from public safety to social services and healthcare.
The Women's Fund is also about reciprocity.
We believe in helping each other, giving both money and time.
We care about improving the lives of women in Tāmaki Makaurau.
Our grants focus on our three pou (pillars):
We amplify the voices of women.
By encouraging gender equality and promoting female leadership, we can help women feel safe, be confident to have a voice and be heard.
We invest in the potential of women.
By enabling participation and helping to create education and training opportunities, we can help build independence and resilience to ensure health and wellbeing.
We accelerate women's growth and development.
By facilitating networking and mentoring opportunities, helping to remove barriers to participation and teaching new skills, we can help alleviate poverty and reduce social isolation.
Become a supporter
"I've always had strong women role-models in my life, who believed in me and encouraged me."
"That's why I decided to join the Women's Fund. I really believe in women supporting women and helping each other grow and flourish."
Qiujing Easterbrook-Wong
Co-founder of Borderless Productions and Auckland Foundation Trustee
The Women's Fund provides the opportunity to create positive change in the lives of Auckland's women.
As a supporter you can be part of a unique and exciting platform to unlock the potential of women across generations.
Exclusive invitations to networking and learning events
Intimacy with the impact you are making
A community of like-minded women to inspire and encourage you
Regular updates
Opportunities to learn, network and meet a diverse group of women
Accelerating the Women's Fund
Thanks to a dedicated and generous community of donors and supporters, the Women's Fund has already made 18 grants through two granting rounds.
These modest yet impactful grants have supported incredible initiatives for Auckland women and girls, from addressing domestic violence and sexual harm to building resilience and self-efficacy skills, to mentoring and career pathway opportunities and gaining skills for greater economic and social independence.
We want to do so much more. And with your help we can.
Our goal is to accelerate the growth of the Women's Fund and raise $200,000 by June 2021 - granting $100,000 in the 2021 funding round and investing the other $100,000 into our endowment fund to support future generations of Tāmaki Makaurau women and girls.
To help us reach this goal, we are asking for 200 Accelerators to join our growing community.
By being an Accelerator of the Women's Fund, not only will you be contributing to a greater and more impactful granting programme to address current needs, but also be a part of our commitment to supporting women and girls in the future, so they continue to feel safe and have their voices heard.
How to be an Accelerator
Any person, business or group can be an Accelerator of the Women's Fund by making an annual donation of $1,100.
Your generosity will be split between funds for immediate granting ($500) and the endowment fund ($500), with $100 towards supporting the facilitation of the Women's Fund.
As an Accelerator, you become part of a unique giving community making positive, intergenerational change for women and will receive:
Invitation to a special Accelerators annual event
Invitation to Women's Fund donor events
The opportunity to be involved in the grant selection process
Regular updates
Don't forget your donation is tax deductible - meaning you can claim a 33.33% credit at the end of the tax year.
Once you've made your online donation to be an Accelerator, you'll receive an electronic donation receipt which you can send to the IRD to claim your $366.63 tax credit. To find out more about claiming tax credits for donations, please visit the IRD website.
Other ways to support our mahi
Give a monthly gift
Giving a regular gift allows us to plan ahead with our granting programme and be more effective.
One-off gifts
Every single donation is a much-welcomed act of generosity that will go a long way towards helping women and girls.
Workplace giving and corporate sponsorship
If your organisation is interested in supporting the Women's Fund, through payroll giving, volunteering or corporate sponsorship, please contact us.
Volunteering or mentoring
The spirit of reciprocity is embedded in the Women's Fund. You can help women achieve their goals by both donating your time as a mentor or volunteering.
Memorial opportunities and bequests
You can make a donation in memory of a loved one, or leave a gift in your Will to create a legacy for future generations of wāhine toa.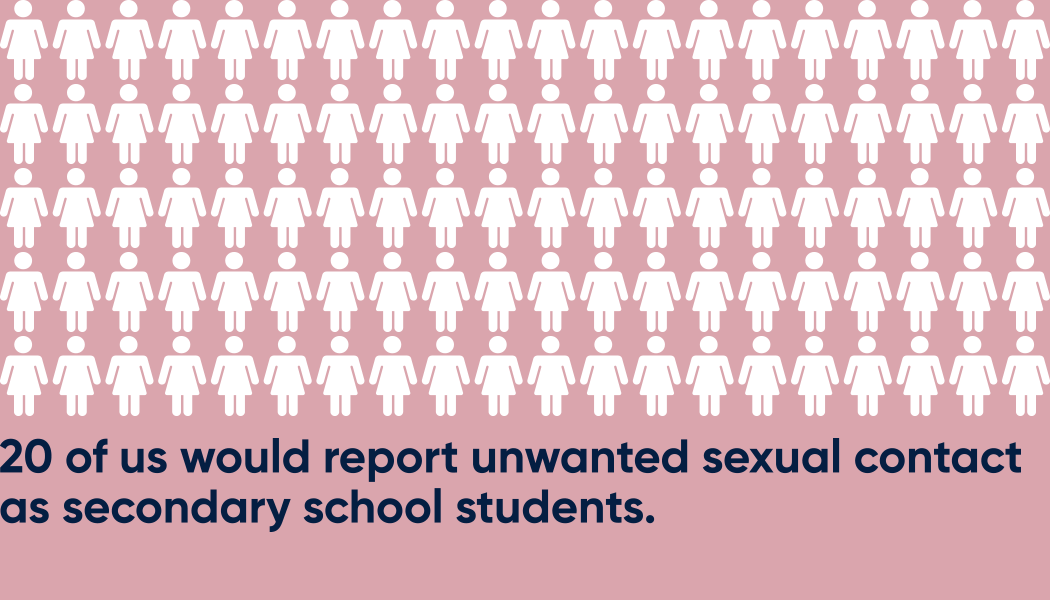 Future Fund: Making a difference across future generations
In addition to annual grant making, we're building a Future Fund - an endowment to make a lasting impact for women.
New Zealand was the first country to give women the vote, and is ranked 9th in the world for gender equality - but there is still a huge way to go to achieve true gender equity.
If we were 100 women:
20 of us would experience sexual harrassment as secondary school students
25 of us would be heading solo-parent households
33 of us would experience domestic violence in our lifetime
We would be underrepresented by 36% on NZX 100 companies
We would earn 9% less than men
This needs to change.
We don't know what future barriers women will face, but we imagine a world where women and girls can reach their biggest, boldest, most ambitious dreams. Where women are safe, respected and not constrained by discrimination, sexism and old-fashioned ideas of what we can and should do.
The Women's Fund is creating impact and positive change now - but we also need to ensure that women and girls continue to feel safe, and have their voices heard in the future.
The Future Fund is a long-term endowment, that will be invested, grown and managed in order to provide long-term security for future generations of Auckland women.
Your donation will be split 50/50 between our annual granting programme and the Future Fund.