Auckland Foundation wins at 2018 Women in Governance Awards.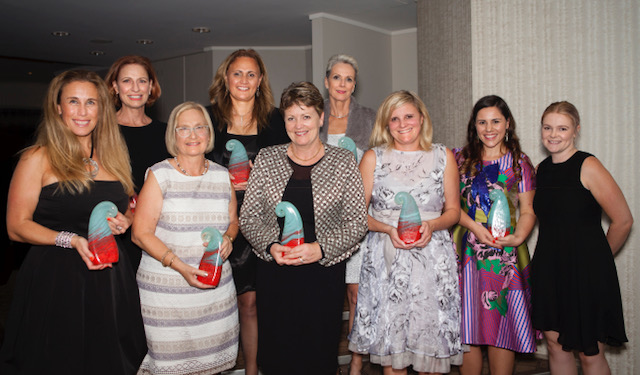 The winners of the 2018 Women in Governance Awards. Photo supplied.
Trustee Mel Hewitson accepted the award at the Gala Dinner, held at the Pullman Hotel on Thursday 10 May.
As the community foundation for the world's fourth most diverse city, diversity and inclusion is at the heart of our vision for Auckland.
With the establishment of the Women's Fund, we've taken a strong leadership position with women and philanthropy, and the importance of applying a gender lens to philanthropic giving.
The judges' commended the clearly articulated thinking behind the strategy and the outcomes that are being sought; "This organisation is in its infancy and governance will be key to its success. However, it is also an organisation that is challenging a crowded space with good planning and innovative solutions from a philanthropic base."
The Women in Governance Awards are an initiative of Women on Boards NZ, a business unit of Governance New Zealand. The national awards programme recognises and celebrates innovation, excellence, creativity and commitment to diversity by both organisations and individuals.